Looking  for  a  Church?      Please  visit  or  give  us  a  call.

Sunday School...............9:45 AM
Morning Worship..........10:45 AM


263 College Hill Rd, Waco, Ky, 40385

Mail: P.O. Box 127

This page was last updated: October 18, 2017



Our Mission...

To seek first the Kingdom of God.

To go into all the world with the Good News!

To serve Jesus by serving others.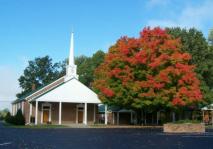 International Disaster Emergency Service

Trunk or Treat

Tuesday, October 21

6:00 - 7:30 pm

Flatwoods Christian Church

Parking lot.